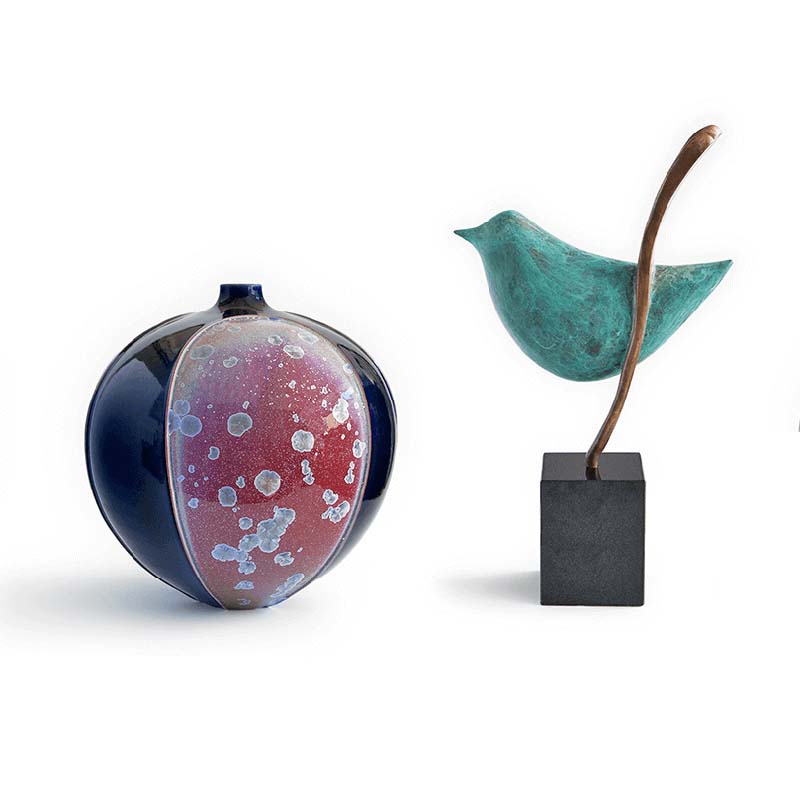 Artist's Statement
Ted Secombe is regarded as one of Australia's most significant and accomplished ceramic artists.
Ted is known for his beautiful and graceful forms, with glazes, including crystalline, that are rich in colour, and delicate in texture and patterning. He is constantly experimenting and developing his glazes, some of which are reminiscent of ancient Chinese glazes.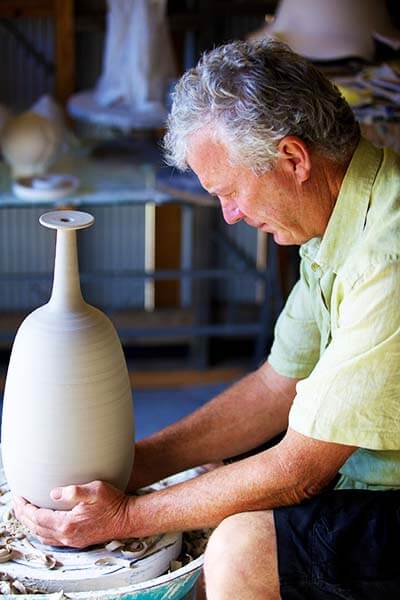 My current work has emanated from my experiences exhibiting in Japan and India. In both countries, I was overwhelmed by the beauty and visual feast offered by their textiles. The mastery of design coupled with an innate ability to blend and match colour drawn from a long history of involvement with process has influenced my glaze palette.
The division of colour on many of the works are a direct reference to the Japanese Kimono. The broad colour spectrum used, finds its influence in the bazaars of India.
The methods for producing the works are very detailed using multi layering of colour similar to the textile processes of Asia.
My work has evolved from experience and mastery of technique refined over a forty-year career. My passion for clay is still as strong as when I began despite the medium being incredibly frustrating at times.
Ted Secombe